READY TO THINK LIKE A CAT?
Hunter seeker
Stimulate the wild instinct to scratch, sniff and retrieve!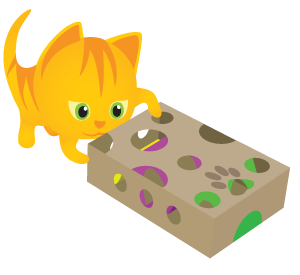 BOREDOM BUSTER
Rising skills? Rising difficulty levels keep up the challenge!
BETTER FEEDER
Slower eating for healthier digestion & weight control
"awesome interactive toy that gives your cat mental stimulation"

MATCH, MEET CAT!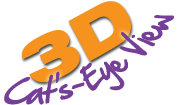 ❤ FOR CATS, PEOPLE & PLANETS!
CROWD PLEASER
Ultimate gift and instant hit at any celebration where a cat is present (the only ones worth showing up to).
FANS ARE RAVING
Recomended by 4 of 5 cats (the other one is sleeping but will too once he's awake).
1000+ AMAZON REVIEWS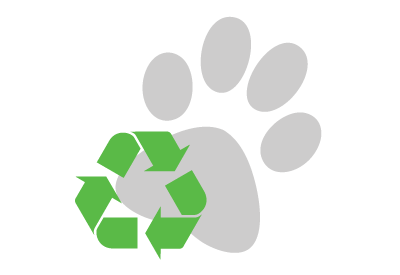 ❤ OUR PLANET
Like cats ❤ cardboard.
Reinforced, durable, 100% recyclable, 30% post-consumer, and printed with metal-free ink. Huge fun - tiny pawprint.
"really impressed with everything about it"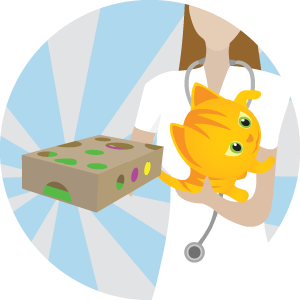 Vet favorite
Veterinarians are sending cats home with Cat Amazing for:
Mental stimulation & engagement of natural feline instincts
Healthy activity through play and foraging
Slowing down eating for better digestion & weight management
"enthusiastic four paws up of approval"

Why the colors?
Glad you asked! Cat Amazing uses purple, yellow and green - the colors cats see best.
Feline spectrum

Human spectrum
"super fun toy for intelligent kitties [...] incredibly well designed."
Meet the crew

Mooky
Innovation Architect
The inspiration & brains behind Cat Amazing. Mooky's attire is always formal, but the air of superiority is quite casual. An enlightened and entrepreneurial cat.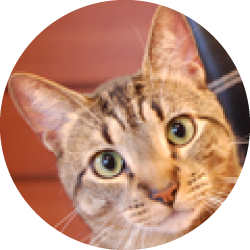 Zeke
Head of QA
Professional shredder with seven years experience, Zeke leads the Quality Assurance department. If it survives Zeke, it will survive anything.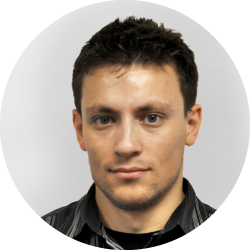 Andrey
Founder & CEO
Designated 'Founder' and given the title CEO (Cat Entertainment Officer) by Mooky upon learning that it is uncommon for humans to do business directly with cat.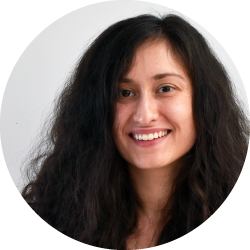 Nat-Cat
Co-founder & CIO
Very intelligent human who even speaks some Meowth, helping translate instructions for Andrey. No-one's sure what CIO stands for, but Zeke thought it was important to have one.
"Cat Amazing IS "amazing" and TOTALLY occupied Cody which is a rare feat"
That's all for right meow!
Ok, there's still this kitten.