Cat Amazing Shelter & Rescue
enrichment program
ENRICHMENT ALONG THE ADOPTION JOURNEY!
SHELTER & RESCUE
Stimulation & healthy activity in confined spaces
FOSTER
Socialization and training for non-destructive play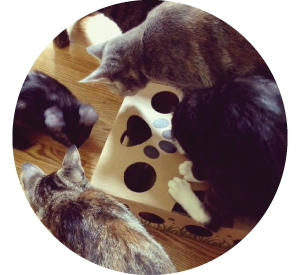 FOREVER HOME
Reducing shelter return rate by relieving boredom-related behavioral problems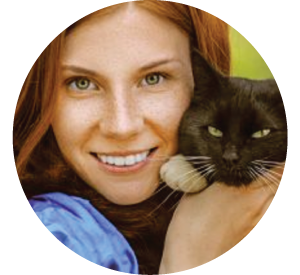 HOW IT WORKS?
1. APPLY USING FORM BELOW
Apply to join the Enrichment Program using the quick form below!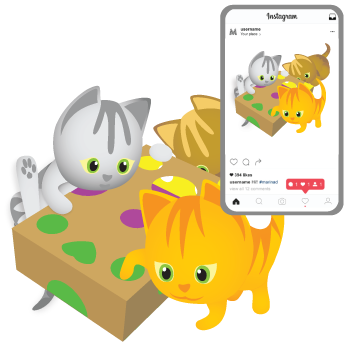 2. RECEIVE ENRICHMENT KITS
Start receiving FREE Enrichment Kits! Keep your rescues playing & engaged - and help us spread the word by posting on social media!
3. EDUCATE NEW ADOPTERS
Add the "Enrichment Through Play" guides to your adoption folders to educate new parents on cat play behavior and providing an enriching environment at home.
WHAT'S IN THE KIT?
• Cat Amazing interactive puzzle toys for use at your shelter, rescue or foster organization

• Educational "Enrichment Through Play" guides for your adoption folders

• Exclusive discount for Cat Amazing for new cat parents
APPLY NOW!
Please note - this program is growing very rapidly, due to high demand we are not able to guarantee participation for all organizations right away. We are also only accepting applications from US organizations at this time due to shipping costs. We will review your application quickly and get back to you right away!