READY TO UNDERSTAND YOUR CAT?
COmplete guide
22 illustrated pages covering Play, Climbing, Hiding Scratching & more!
Learn & Understand
Understand their needs and behaviors & learn to make the most of your space.
Total Enrichment
Wands to drones, tunnels to trees, catios to scratchers – this guide covers it all!
HI-TECH OR HYPED TECH?
Does the latest tech live up to the hype? Get the insight on everything from drones to robotic fish, vibrating bugs to screen time!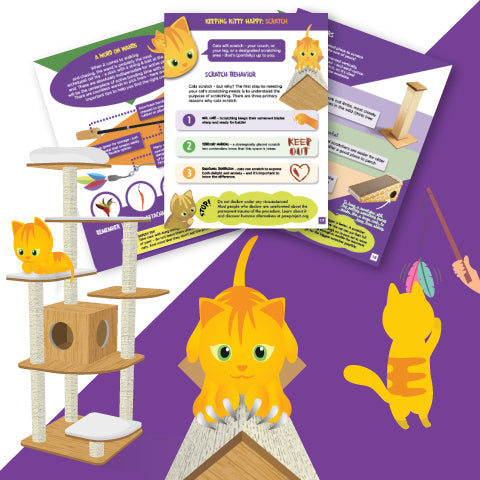 DEEP DIVES
Gain fundamental insight into instincts and behaviors, leading into comprehensive deep dives into solutions for each enrichment need.
OPTIMIZE YOUR SPACE
Learn about providing vertical space, what to look for in cat tree, how to safely provide outdoor access and much more!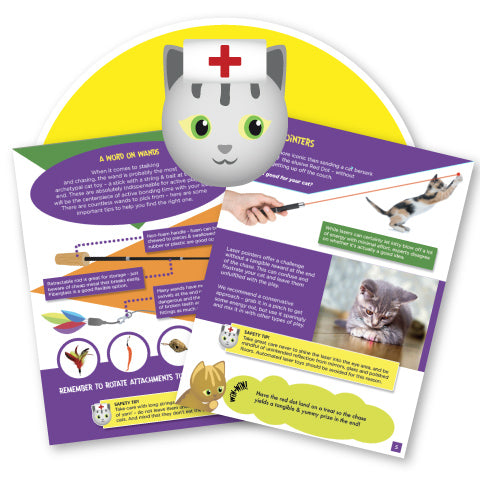 SAFETY TIPS
Safety information that cat owners must know but often don't! Do you know how to pick a safe teaser wand toy? Are laser pointer good for your cat's mental health? These and much more!
UNBIASED RECOMMENDATIONS
Which products are must-haves, which are meh and which to avoid – and why! Recommendations for every category without any compensation or bias. Discover what works!
AND MUCH MORE +
Cat owners new and seasoned: guaranteed you'll learn something new – or your money back! : )
FREE DOWNLOAD
Ready to dive in? The full guide is yours FREE!
Just enter your email address below and we'll email it to you right meow!