indoor hunting
Engage kitty's paws and brains in the ultimate treat-hunt challenge!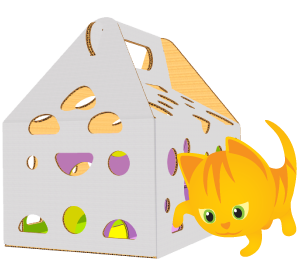 BOREDOM BEATING
Three levels, seven sections & adjustable difficulty. Hunt time!
ACTIVE FEEDER
Slower eating for healthier digestion & weight control
"fantastic enrichment toy that will keep your cat active and out of trouble"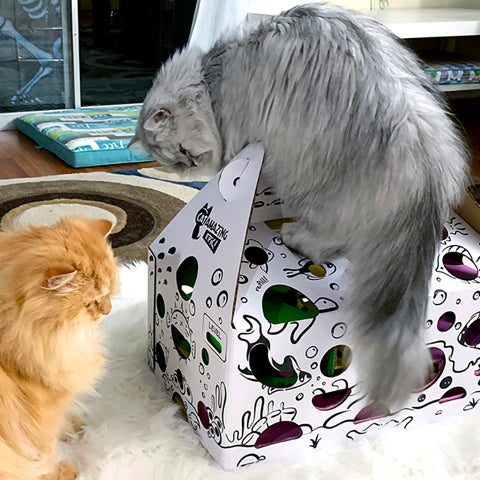 UNLEASH THE HUNTER!
Introducing Cat Amazing EPIC! – the mega-tough, treat-powered, super-challenge for your indoor hunter!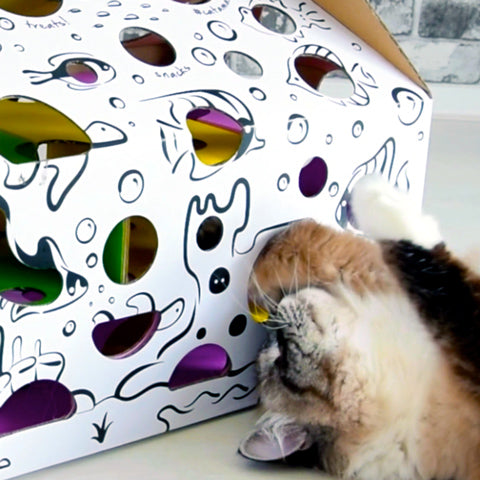 BIGGER, STRONGER & MORE CHALLENGING
Three levels and seven sections of treat-hunting mayhem!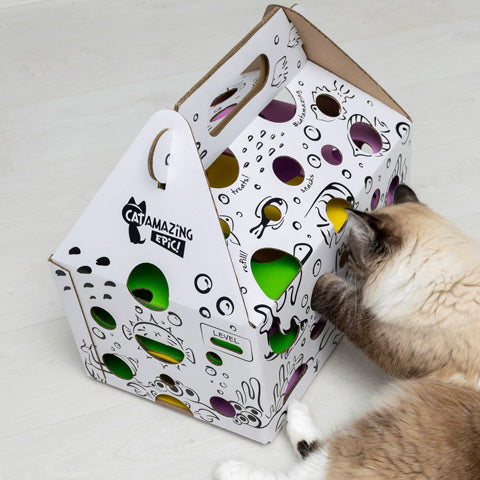 ULTRA BOREDOM-BUSTER
Activate the hunter inside your living room lion with countless strategically-positioned holes of various shapes and sizes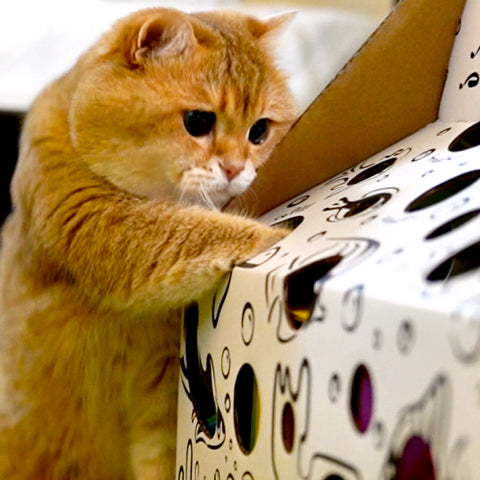 MEGA TOUGH
Industrial-grade materials that are insanely-strong and kitty-safe – to withstand a beating – and a biting!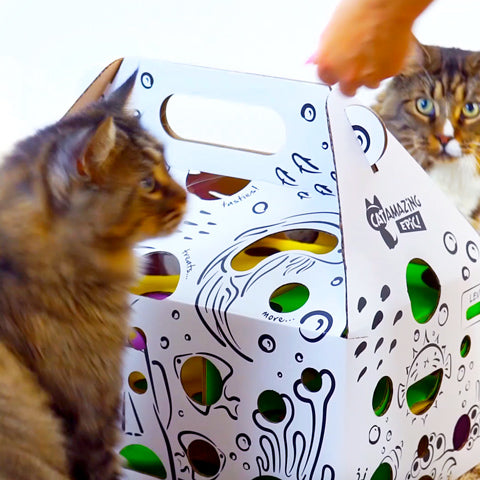 ENGAGING ENRICHMENT
Looks great in your home and keeps them fishing for treats – engaging their paws and their brains for hours!
ADJUSTABLE DIFFICULTY
Change the placement of the inserts to up the ante when your kitty starts getting cocky
❤ By CATS, Vets & PLANETS!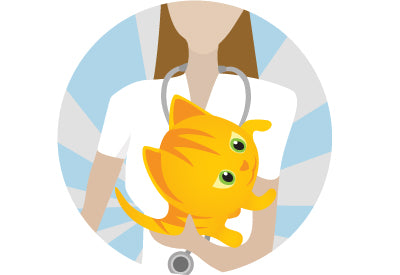 Vet Favorite
Veterinarian-recommended for mental stimulation, enrichment, active play, and slower eating for better digestion & weight management.
CROWDFUNDED!
Brought to life by a successful Kickstarter campaign – now available for immediate purchase!
Buy EPIC! on Amazon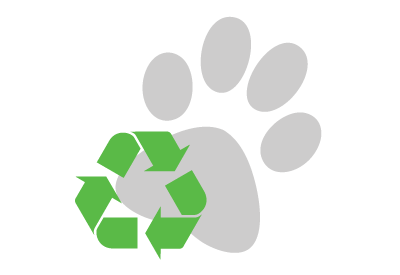 ❤ OUR PLANET
100% plant-based & biodegradable materials.
Ultra-durable, kitty-safe & planet-friendly!
"the most intricate puzzle toy I've seen yet"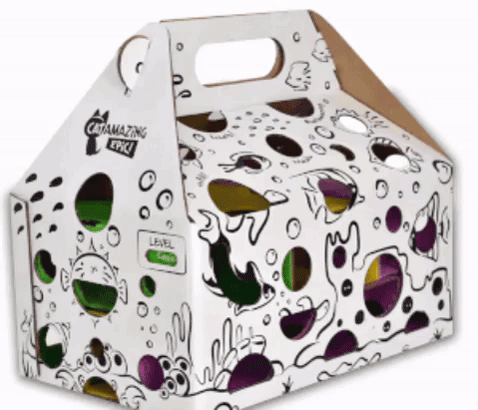 Lasting Enrichment
EPIC! is designed to occupy cats and kittens for hours!
Three levels & seven interconnected sections for treats to move & fall through – and fast paws to follow!
EASIER and HARDER difficulty settings to keep up with kitty's skills
Kitty-tough
Built to last – hunt after hunt, after hunt...!
• Industrial-strength double-wall corrugated outer shell
• Highest density cardboard layer composites
• All plant-based materials & inks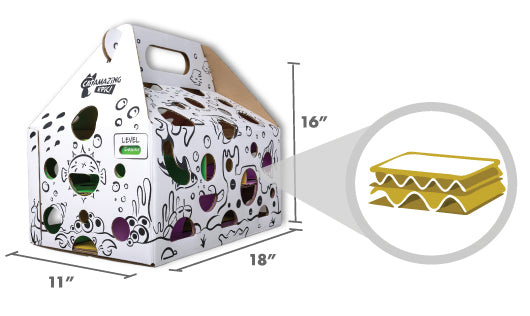 Fave Fan Video
So many to choose from... this one's from @oliveandrye on Instagram