INDOOR HUNTING
Engage kitty's paws and brains in the ultimate treat-hunt challenge!
BOREDOM BEATING
Three levels, 27 sections of treat hunting mayhem!
ACTIVE FEEDER
Slower eating for healthier digestion & weight control
UNLEASH THE HUNTER!
Introducing Cat Amazing MEGA – the mega-tough, treat-powered, super-challenge for your indoor hunter!
BIGGER, STRONGER & MORE CHALLENGING
Three levels and twenty seven sections of treat-hunting mayhem!
ULTRA BOREDOM-BUSTER
Engage you living room lion with countless strategically-positioned holes of various shapes and sizes.
MEGA TOUGH
Industrial-grade materials that are insanely-strong and kitty-safe – to withstand a beating – and a biting!
❤ BY CATS, VETS & PLANETS!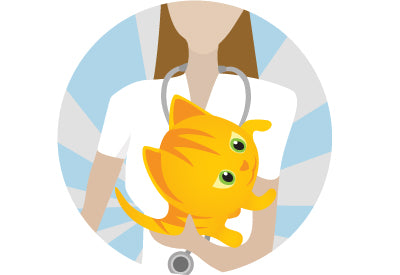 VET FAVORITE
Veterinarian-recommended for mental stimulation, enrichment, active play, and slower eating for better digestion & weight management.
CAT FAVORITE
Our treat puzzles are kind of a big deal – keeping cats active and playing since 2012. Check out our award-winning products on Amazon!
AMAZON STORE
❤ OUR PLANET
100% plant-based & biodegradable materials.

Ultra-durable, kitty-safe & planet-friendly!
KITTY-TOUGH
Built to last – hunt after hunt, after hunt...!
• Industrial-strength double-wall corrugated outer shell
• Highest density cardboard layer composites
• All plant-based materials & inks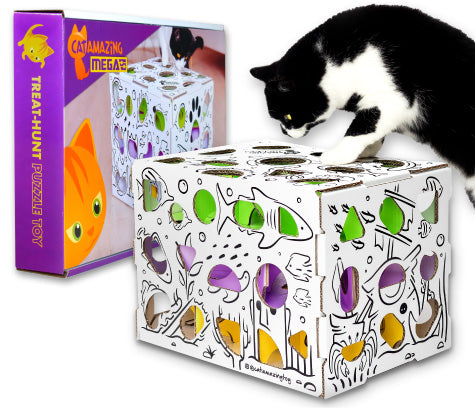 Prepared to pounce?
Paws prepped for a proper treat-hunt? Answer the call of the wild 🐯 and let the hunt begin!