TREAT-DIMENSIONAL
Just add treats and the hunt is on in the ever-shifting puzzle feeder!
BOREDOM BUSTER
Engages wild drive to hunt & seek, keeping kitty active indoors!
BETTER FEEDER
Slower eating for healthier digestion & weight control.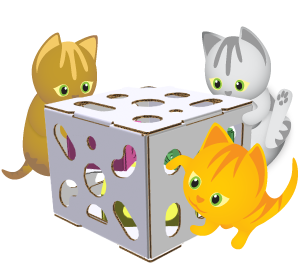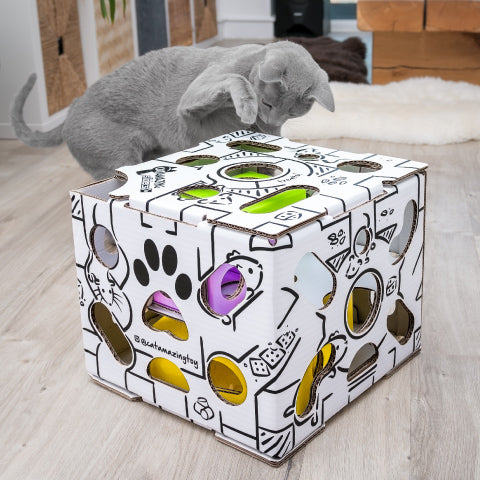 PREPARE YOUR PAWS! 🐾
Introducing Cat Amazing SLIDERS! – the mega-tough, ever-changing treat maze to engage and stimulate your indoor hunter! 🦁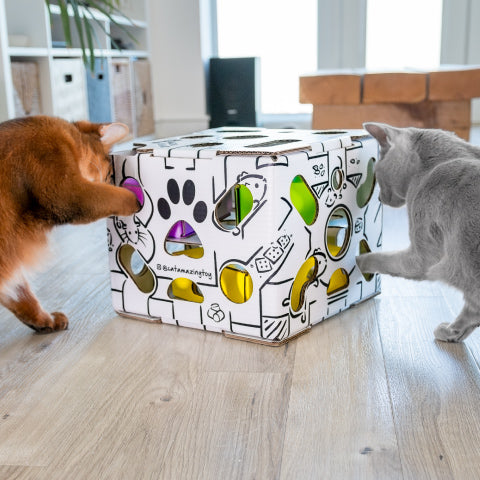 ULTRA BOREDOM-BUSTER
Activate the hunter inside your living room lion with strategically-positioned holes and dynamic inner sliders where tasty treats play hide-n-seek!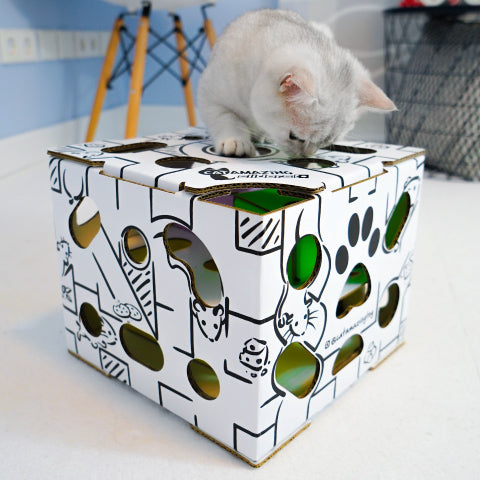 ENGAGING ENRICHMENT
Looks great in your home and keeps them fishing for treats – engaging their paws and their brains for hours!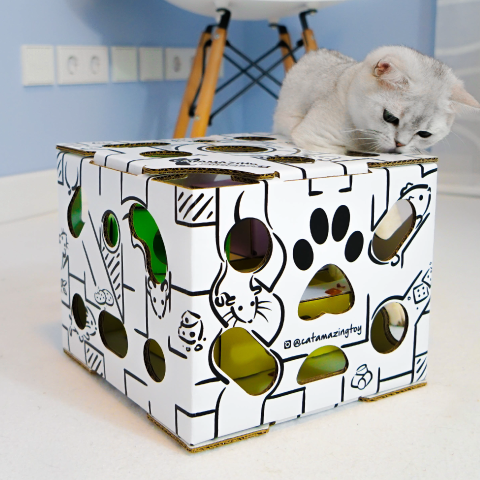 SLOWER SNACKER
Scarfing down dry food leads to rapid weight gain and puked-up kibble! A handful of snacks into the puzzle will go down much slower – and smoother!
INTERACTIVE SLIDERS
Inner boxes shift and slide on each level – changing the maze and moving the treats – to keep the challenge fresh & interactive.
MEGA TOUGH
Industrial-grade materials that are insanely-strong and kitty-safe – to withstand a beating – and a biting!
❤ BY CATS, VETS & PLANETS!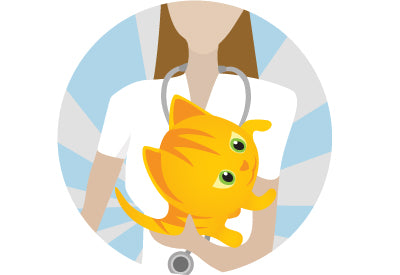 VET FAVORITE
Veterinarian-recommended for mental stimulation, enrichment, active play, and slower eating for better digestion & weight management.
CAT FAVORITE
Our treat puzzles are kind of a big deal – keeping cats active and playing since 2012. Check out our award-winning products on Amazon!
AMAZON STORE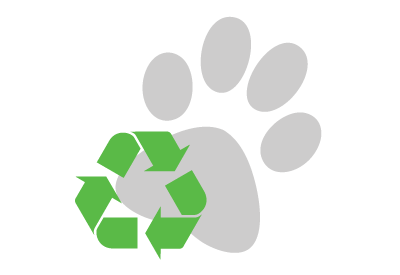 ❤ OUR PLANET
100% plant-based & biodegradable materials.

Ultra-durable, kitty-safe & planet-friendly!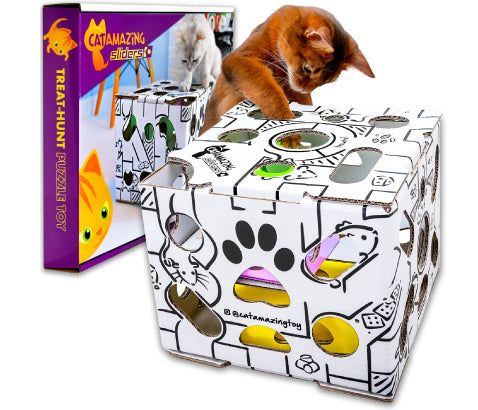 READY TO HUNT?
Paws itching for a good treat-chase? Answer the call of the wild 🐯 and let the hunt begin!